For over 30 years, Aaron Vance has operated Dial a Painter a well established and successful painting and decorating business in Sydney's Inner West. House Painters Inner West.
When you engage Dial a Painter for your project, you get the Dial a Painter Professional Team. So Subbies, no Franchises.
Primarily servicing Sydney's Eastern Suburbs, the Inner West and the Lower North Shore, Aaron Vance and his team provide a quality guaranteed service that is tailored to your project budget.
The range of services offered by Aaron Vance of Dial a Painter is matched only by the attention to detail that is applied to each job. Whether this be reviving the colour, joy or life back into your home or workplace, or helping you to decide on a colour scheme for a new project, the end result is the same. House Painters Inner West. Aaron and Dial a Painter uses only quality paints from respected industry suppliers such as Taubmans and Dulux, using a quality paint helps to ensure a quality finished product.
Enviropainter®…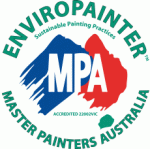 An Enviropainter® is a registered member of the Master Painters Australia who has undertaken an accredited training course on 22002VIC Sustainable Painting Practices.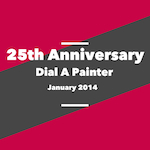 January 2014 marks Dial a Painter's 25th Anniversary of being in business.
Dulux Accredited
Your Dulux Accredited Painter is certified and trusted by Dulux and recommends and uses quality Dulux paint. All Dulux Accredited Painters have professional painting licences and public liability insurance (independently verified annually by Ebix Trades Monitor). They also offer their own 5 Year Painter's Workmanship Warranty on residential paint projects.

Fully Licenced and Insured. Contractor Licence No. 260617C. Master Painters Association of NSW Licence No. 2447
Request a Free Quote
To request a free quotation, please click on the image above, use the form and we will be in contact within 24 hours.
Aaron and his team first did work on my 1886 Terrace late last year. I had no hesitation in engaging them again. On both occasions the work was well done by reliable people who cleaned up completely and caused no inconvenience. Aaron is committed to keeping the customer happy. I am very happy with his work and can recommend him to anyone looking for a house painter. Cora | Balmain.
---
Our Coronavirus Policy
While we are unsure how this pandemic will affect us locally, Dial a Painter plans to continue the hygiene practices normally associated with our line of work. Our business has always valued the wellness of all employees. We have proper health care and generous paid time off which ensures that anyone showing symptoms of communicable illnesses has the ability to seek medical attention as needed and take the time to recover at home to avoid the spread of disease.
Respecting our customers and their homes have provided us the opportunity to serve Sydney area residents since 1990. We are committed to continuing this by monitoring guidelines issued by Department of Health and other governing agencies dedicated to protecting our health and abiding by the protective measures set forth for the general public.
At this time, we are focusing on staying healthy because the demand and need for our services remains. We are available to do our part in ensuring our customer's needs are met during any circumstances.
Our Team Members will not shake your hand and will always try and remain a recommended safe distance at all times. We clean all equipment that we use and all surfaces that we touch in your home. Our staff has been advised to keep the minimum safe distance from others.
For over 30 years, Aaron Vance has operated Dial a Painter a well established and successful painting and decorating business in Sydney's Inner West. House Painters Inner West.
Sydney Painters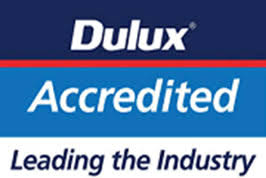 Rating
Service Provider
Service