Taubmans Certified Painter
TAUBMANS' CERTIFIED.
THE CHOICE MAKES THE DIFFERENCE.
A Taubmans Certified painter is not just a painter, they're a professional with a proven track record of quality workmanship, industry knowledge and job reliability.
Every Taubmans Certified painter has agreed and personally signed the Taubmans 'Rules of Engagement' document for certification. This document is their professional guarantee that they comply to all safety regulations and hold a minimum of $5 million public liability insurance. As part of this agreement, painters are also required to maintain a Public Liability Insurance Certificate of Currency, Trade Painter Licence, Home Owner Warranty Insurance and Workers Compensation Insurance (if applicable).
Premium and reliable workmanship
Taubmans Certified painters have been selected for their reputation.
For a customer, it's about working with a professional they can trust to return their calls, communicate effectively and produce high-quality work. What's more, a Taubmans Certified painter is courteous and respectful of time, and aims to complete projects within the agreed project period.
Quality guaranteed
Quality is everything to a Taubmans Certified painter. Not only will they use quality Taubmans paint, they also follow the highest quality assurance practices, which is a combination a customer can trust to add investment to their premises.
Every Taubmans' Certified painter takes great pride in their workmanship, as their reputation means everything to them. Our Taubmans' Certified business listings page has an overview of their business credentials and customer reviews of their completed jobs.
Environmentally aware
From the job site to the environment at large, a Taubmans Certified painter is committed to the environmentally friendly practices.
On every job, they adopt the following:
The use of environmentally friendly paint products
Being responsible and using safe practices for the correct cleaning of paint brushes, equipment as well as adopting enviro-friendly waste management
Complying with environmental legislation as well as air and noise quality guidelines
Taubmans Endure
ASTHMA COUNCIL APPROVED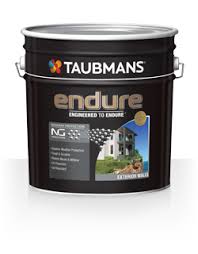 Taubmans Endure Interior and Taubmans EasyCoat Walls have both been approved by the National Asthma Council Australia's Sensitive Choice Program. Products approved by the Sensitive Choice Program may help people with asthma and allergies.